Viz (last reported 136565h ago)
Snorkeling and Scuba Diving at Pestbaai
Pestbaai is an out-of-the-way, advanced diving site that may be worth your while. The site is open to the sea, so wind, waves, and current will be a consideration. We recommend doing this dive with a guide to increase your safety factor. Due West of Willemstad, travel 6.7 km West on Weg Naar Bullenbaai (about 1.9 km West of the Vaersen Bay turn off). Follow the landmarks below.
Access
shore
View
Lots of groomed parking. Heading North, just as the road begins to split, there is an entrance to the left. Park and investigate if the drop from the pavement to the dirt road is too much for your car-- a 4-wheel drive will make it just fine. The road is groomed coral and sand, but go slow, and turn around if you have any doubts. When we dove this site, our car had no problem. The untouched reef is just a one minute kick. Be very careful of the currents, and have some solid land marks in mind for your exit point. Coral cliffs all look the same from a distance!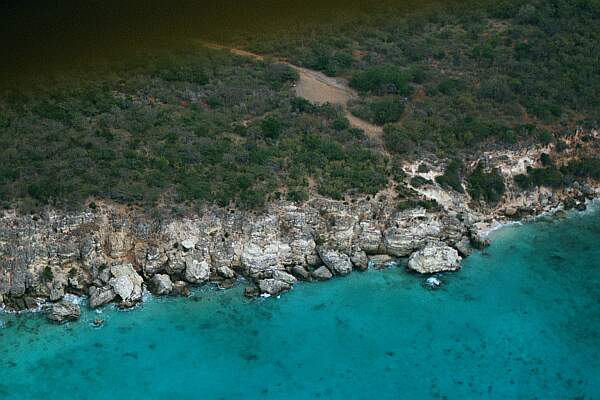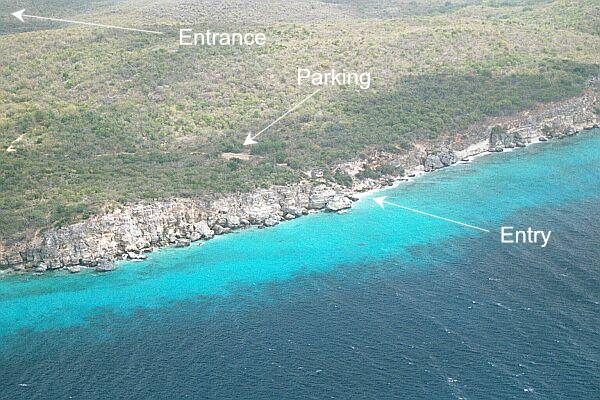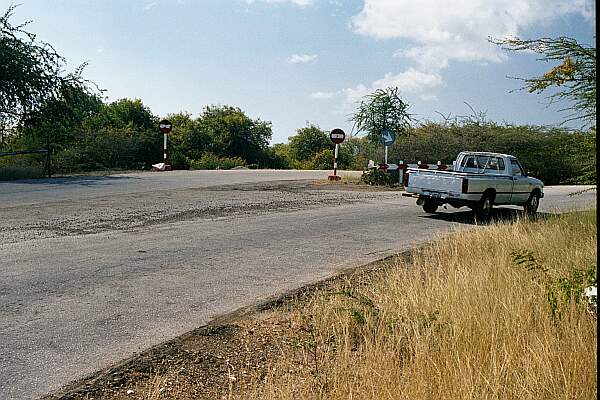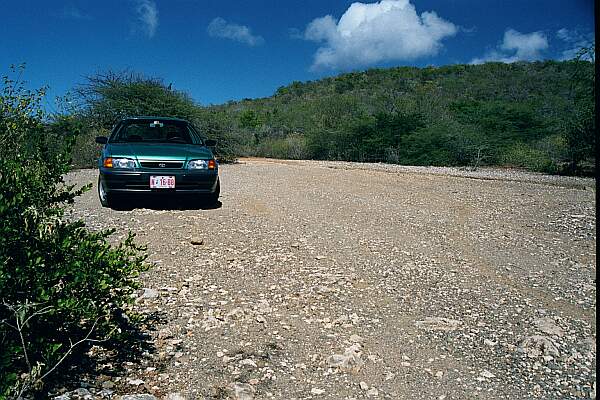 Pestbaai, also known as Lovers Leap, is perfect for divers who enjoy rappelling! The 'parking' area is on top of a 30 - 40 foot cliff which you need to climb down to get to the strip of sand below. The actual entry into the water is very easy - once you've navigated the cliff in full scuba gear. The reef is a short swim out and usually flat calm with minimum current. There's plenty to see on this 'typical' Curacao dive site, but there's been a lot of trash dumped on part of the reef - large, flat boards - which is a terrible shame. After the dive, you'll need to climb back up the cliff… It's a pretty dive site but having checked out the shore entry ourselves, we chose to dive it from a boat instead. If you're looking for a lovely, easy shore dive site, there are many better choices. Suzy (at) the-dive-bus (dot com)
Originally posted on shorediving.com
This one definitely an off the beaten path site. The dirt road leading to the parking area was fair. Plenty of parking. I did two dives here in mid March 2002. The trek down to the water was the roughest I'd experienced. Not too bad if you just take your time. Make sure you get good visual of the entry point because once you surface after the dive the cliffs pretty much all look the same. The payoff is a short kick out to a very beautiful and unspoiled reef. The reef starts at about 10-15ft and goes down quite deep. My max depth was 65ft. Vis was perfect. Saw a large green moray swimming in the open and several smaller spotted morays. I think the dive is worth the effort.
Originally posted on shorediving.com