Viz (last reported 137376h ago)
Snorkeling and Scuba Diving at Kahauloa Bay
Kahauloa Bay is in the midst of a quiet residential area. Be respectful of the locals' privacy and parking areas. Directions: Less than a quarter mile South from Kealakekua Bay.
View Entry Map
Kahauloa Bay Tide Chart and Surf Report (Beta)
The entry is an easy walk from the parking area. Some parking can be found to the right; the bay is straight ahead. You can explore the point to the left or right-- both equally as good. Note that Kealakekua Bay is to the left in the picture.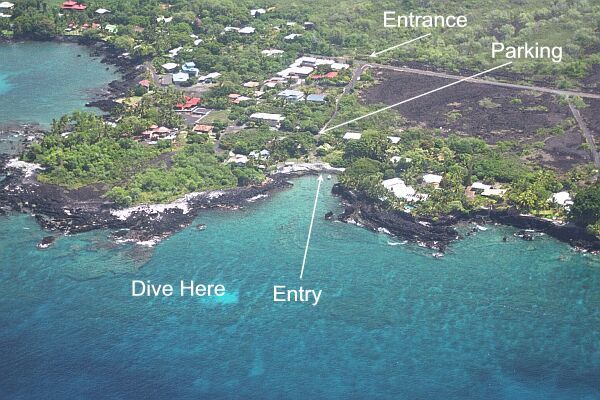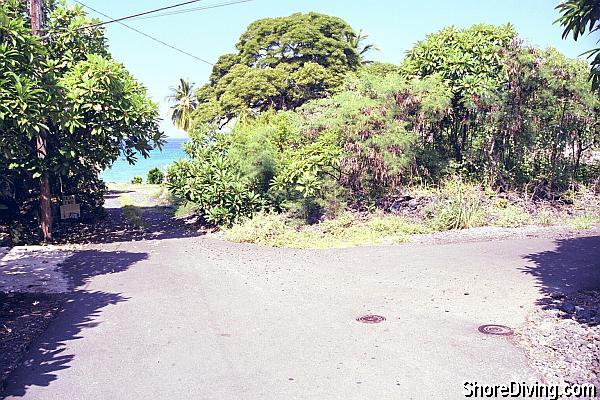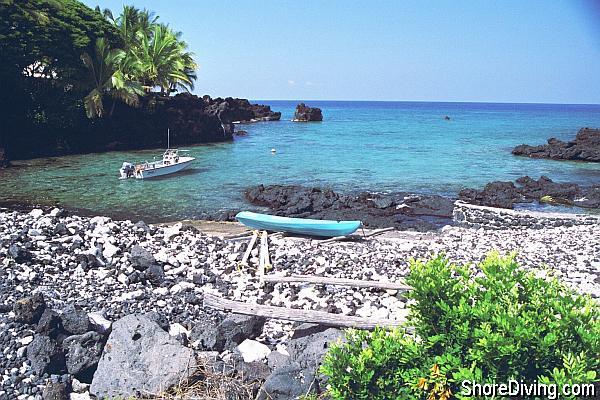 I did not rate this site - we went to dive it - but there is a sign that says it is private property, no trespassing. FYI
Originally posted on shorediving.com