Viz (last reported 126207h ago)
Snorkeling and Scuba Diving at Plaice Cove
An excellent spot for divers and their non divers. Restrooms and great beaches! Just North of Hampton, at the intesection of 1A and 101C (High Street). Or 1 mile North of 101E (Winnacunnet Rd) and 1A. Or 2 miles North of 51(Church Street) and 1A.
Access
shore
Your destination is the rocky area in the background Entry is easy. Watch out for those submerged boulders. It's an easy walk down the stairs; just be careful when getting around these break-waters.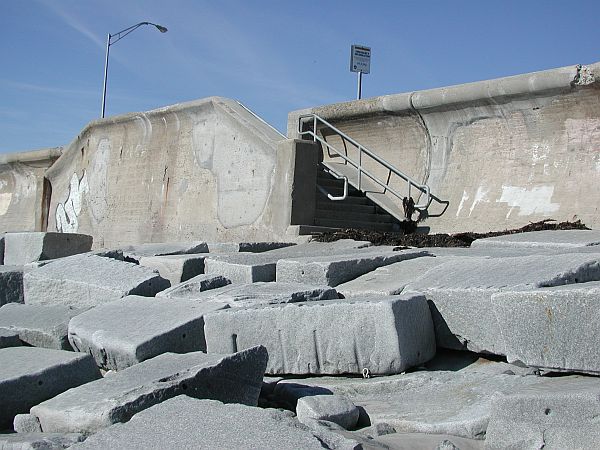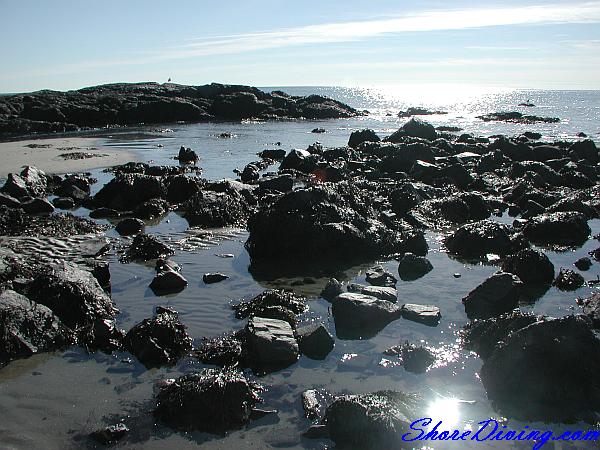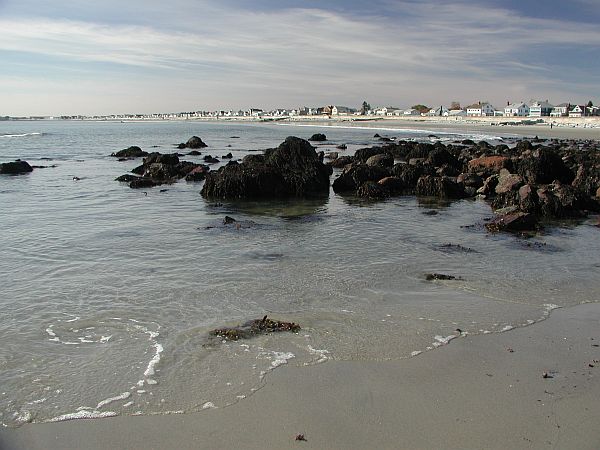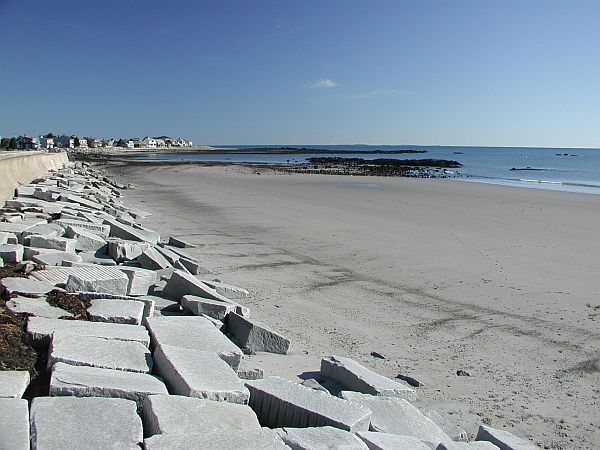 I dove here July 3rd. Despite the huge crowds and monster waves at Hampton Beach, it was pretty calm with decent visibility (10-12 ft) in the cove.
Originally posted on shorediving.com
Fairly poor visibility, less than 6FT. Bottom conditions are sandy for inner most cove, but as you move outward there are several bolder fields that shelter lobster. In the far left corner of the cove about 50-55 yards off shore there is a trench with very large boulders that offers great spear fishing for bluefish, stripedbass, and flounder.
Originally posted on shorediving.com