Viz (last reported 150719h ago)
Snorkeling and Scuba Diving at Bass Rocks
Bass Rocks is a great dive if the weather is cooperating. It is fairly shallow, and the entry can be challenging, but the abundant sea life will make it worth the effort. At the end of SR 128 in Cape Ann, turn Left on SR 127A (Cross Street). In one half mile, turn right on Atlantic Rd. In one more mile you'll arrive at the dive site.
Access
shore
Read and Heed! Be considerate of the residents here, and leave no trash and make no noise! You'll see a nice, groomed path to get to the entry. This is dangerous on a bad day, but an easy swim when calm. This was a rough day -- we would not have dove this day. The best entry is the small cove ahead. Getting to the parking area, you'll pass the Atlantis Motor Inn on your right (the dive site is behind us).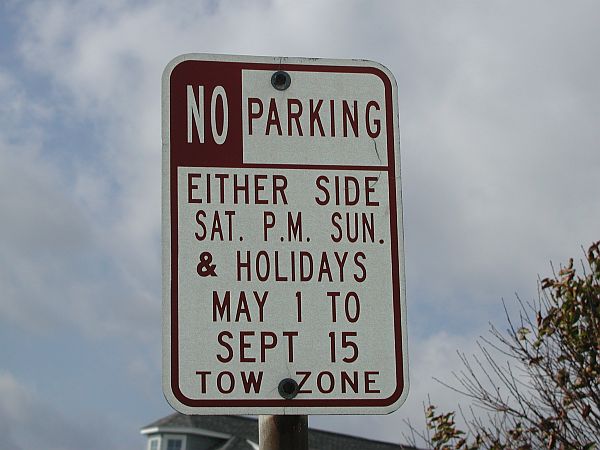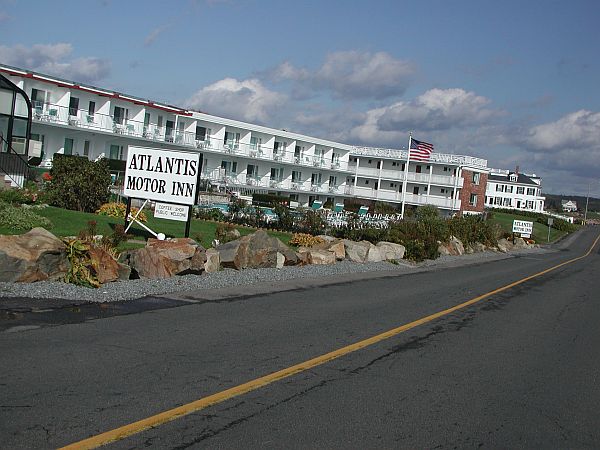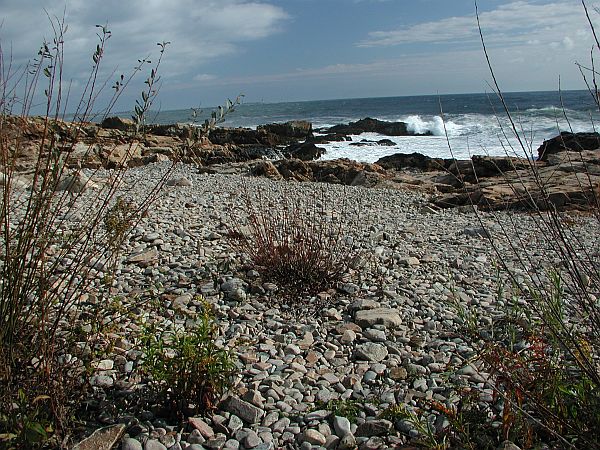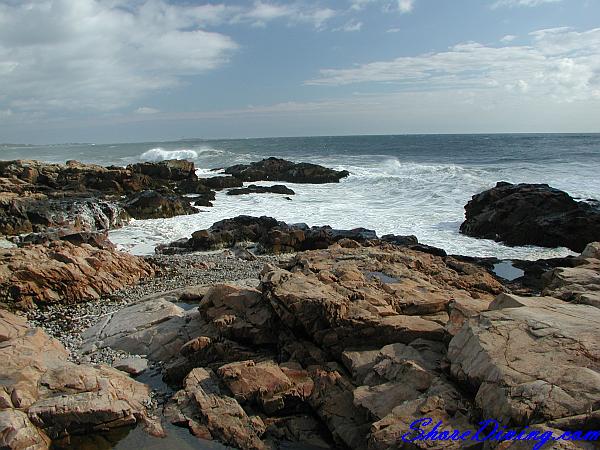 This site is very beautiful and worth checking out. OK, lets get to the gear haul. I parked at the Atlantis and walked over to this dive site. I recommend you drop the gear off and park at Sals pizza, or get creative [like all divers should be]. There is a decent entry point across from the ELKS but don't park there because the cheese will NAIL YA. The entry point has small to medium sized rocks [mostly round] so be careful and take your time. The dive was really cool. We took a reference point on shore [the hotel across the street] and off we went. The vis was good and surge wasn't bad. We snorkeled out approx 200 yards and descended to 30 feet. I was impressed with the natural beauty of the rock formations that were covered with weed and ribbon kelp. We headed parallel to the shore and sited many types of marine life. I caught many large lobsters, but released them for another day. We spotted a very large winter ray and took various pictures of this place and each other, all in all a very fun dive. Plan your dive, take a current reading, bring a shore buddy and don't over exert your self. The exit was tough; I needed help getting out [thanx Dan]. One more note: the sea was calm when we entered the water, but within 20 minutes white caps were prevalent, so be careful and watch for these changes in conditions. Also remember, this is the North Atlantic, not Palm Beach in Aruba. I recommend this site for all levels, so have nice safe dive, and I hope to see you there.
Originally posted on shorediving.com