Viz (last reported 149164h ago)
Snorkeling and Scuba Diving at Chimneys
Chimneys is located at the Northeastern University Marine Station. It is a very easy dive with lots of walls to explore. Our biggest problem was with parking. Inquire locally for your best options. Coming from Boston, take 1A North. It will become North Shore Road, and then Lynnway. Continue to stay on Lynnway, wrapping around the coast, bearing right onto Nahant Road. From that intersection, the site will be on your left in 3.5 miles.
Access
shore
If this free diver in his underwear can brave these waters, then so can you! Read and Heed. If you have a local parking sticker, you're in luck. If not, good luck in finding close parking.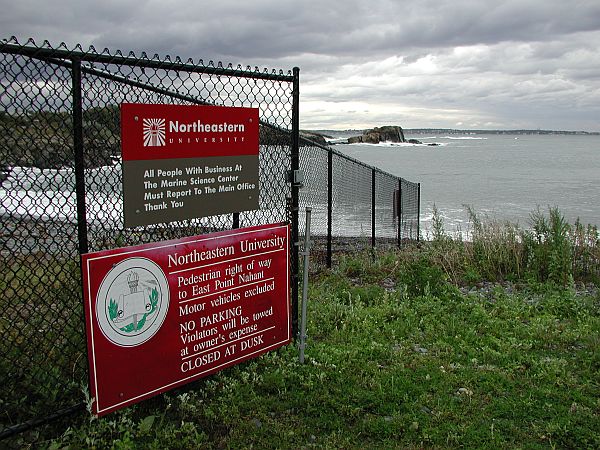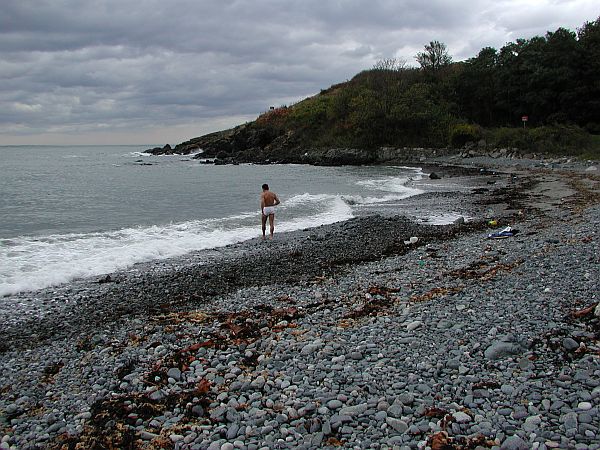 This is a really nice dive. The access to and from the dive site is great. Parking can be a problem as you need to have a local permit. The police do check. The locals are helpful and have general info that can help if you speak with them.
Originally posted on shorediving.com
The Chimneys is a fun dive and has something to offer for all levels of diver. OK, forget parking here-- I've never found a spot since 1974 -- enough said. I recommend that you drop off the gear, park at Nahant beach and mountain-bike back to the chimneys [2 miles]. I park at my friends house near 40 steps. The dive site is 40 yards from shore and you can see them breaking the surface at low tide to the left of the beach on the 40 steps side. When the tide is high, the Chimney peaks are 7 feet down. I prefer high tide and have reached a depth of around 26 feet. I descended along the pinnacle formation to the sandy bottom where I sighted various lobster pots, along with many lobbies hiding in the rocks, waiting for me to fill my dive bag with 1/2 of my surf-and-turf ritual. I managed to bag 8 or 9 keepers at the base of this underwater megalith. The VIS was exceptionally good this day [20 feet] and I enjoyed my solo dive with various species of marine life. The Chimneys has been a popular dive for years. I found an awesome spear gun here in the early 80's near the base of the rocks. Nahant is an island sold to white men for a suit of clothes by the local Indian chief, so you never know what you'll find around here: artifacts, treasure, mystery, and adventure above and below the ocean. I love New England like no other place and suggest you plan a dive at THE CHIMNEYS. So have a safe dive and I hope to see you there!
Originally posted on shorediving.com