Viz (last reported 150702h ago)
Snorkeling and Scuba Diving at Hood Canal Bridge
This is an advance diving site mainly because of the swim and the currents. You must time your dive rather precisely to ensure you are not swept in the wrong direction! For those who can brave the hardships, some fascinating sea life awaits you on the bridge piers including some spectacular anemones. From Seattle, take the Edmonds/Kingston ferry to 104. Continue North to Port Gamble, and you'll see the following street just before the turnoff to the bridge.
Access
shore
For the non-divers, there's a great park here with restrooms. Hike toward the bridge for a bit until you see some menacing No Trespassing signs. Enter the water, and swim toward the bridge. Drop down where the first pier meets the water, and take your time exploring the pilings. Within a half a mile, turn right into Salsbury Point County Park. Heading North on 104 toward the Hood Canal Bridge, turn right here at Wheeler Street. Watch your speed, or you'll end up like the poor fool in the background!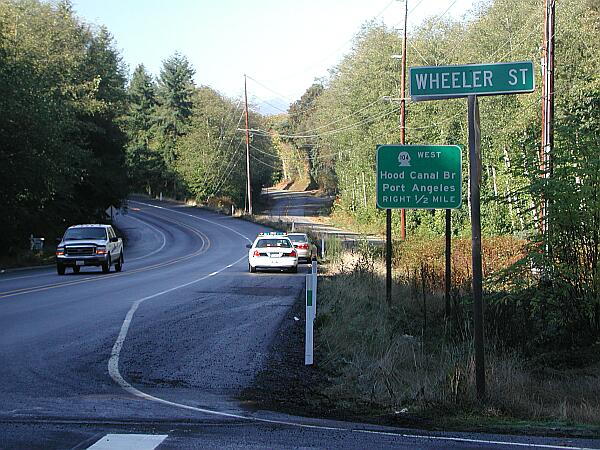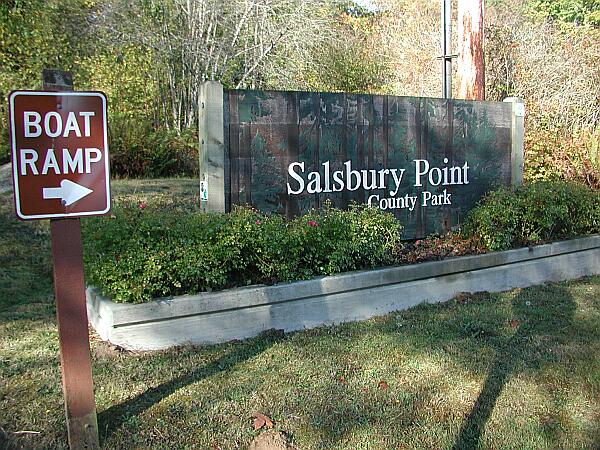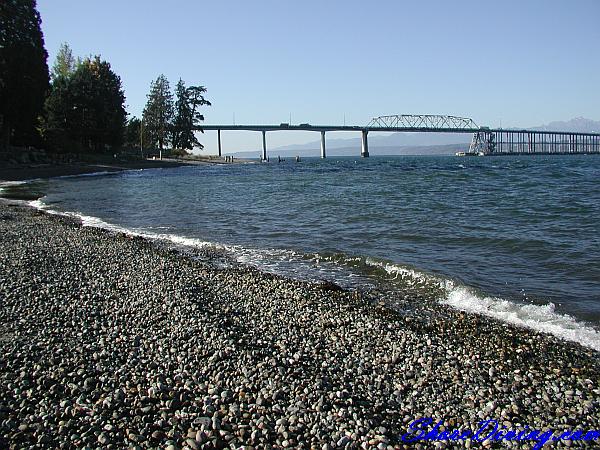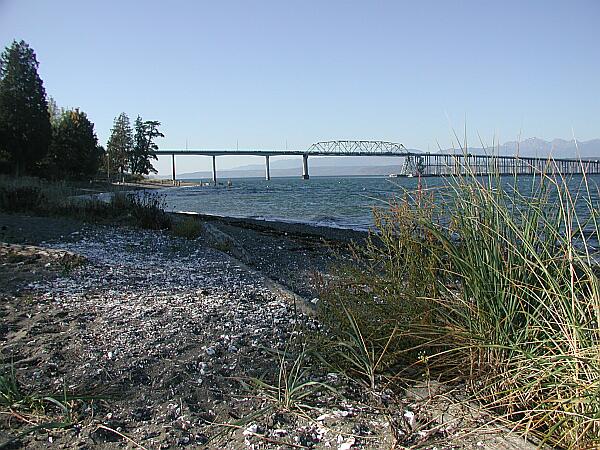 I have dove this site several times with my dive buddy Mike Shea. This site isn't for beginner divers. You need to have good compass navigations skills. Boat traffic can be heavy at times. Plenty to see here with the old bridge broken up lying on the bottom, some are as large a semi trucks. Photography is at every turn here. Fishes of all sizes and species to be expected. I have both beach entries along with boat dives, boat by far best. You need to plan this dive with the tide in mind. The entire Hood Canal drains through this passage you can get fast current here. Take a dive light and enjoy the dive.
Originally posted on shorediving.com