Viz (last reported 150852h ago)
Snorkeling and Scuba Diving at Point Pinos (Sewer Plant Beach)
This site is as close to Gorilla diving as you get in Monterey. Rocky entry, ocean currents, kelp beds, surf and breakers are your obstacles. Do not dive unless you have ideal conditions. Double check your dive plan with a local dive shop or guide. Once you've navigated the gauntlet, you'll be rewarded with nudibranches, starfish, anemones, and a variety of fish life. In Monterey, heading West on Del Monte, bear right onto Lighthouse Ave, then bear right onto Foam St. Make a right onto David Ave, then a left onto Ocean View Blvd. Continue past Lover's Point Park, and about 1 mile beyond, past Asilomar Blvd, you'll see the water treatment plant on your left and the beach on your right.
Access
shore
View
Here's the channel you'll swim through to make it out to sea. A dirt lot is just feet from the entry. A sandy entry greets you, with the requisite underwater rock hazards. By the way, don't let the name of the site scare you away. We just call it that to scare non-divers away. :-)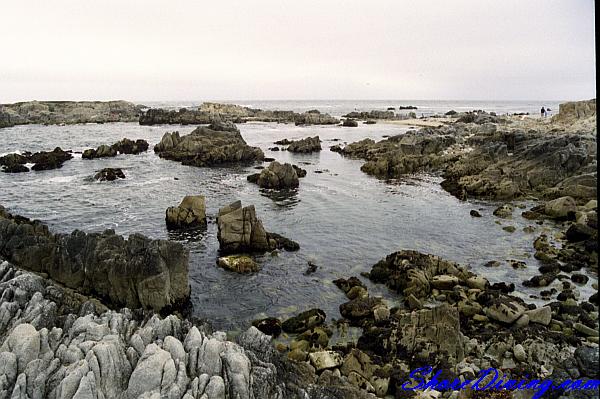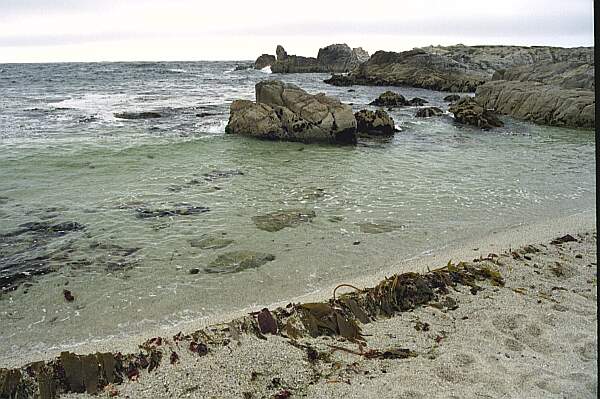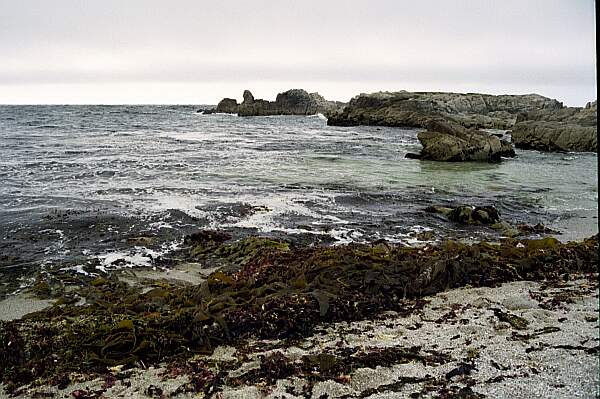 I dove this site a few days ago and what a great dive I had. The tide was high and the swell low, so it was the best time for diving this site. Didn't see as many fish as I usually do here, but the rock formations and plant life were excellent. You might want to take a tube if diving alone; the swell can get big and change fast here. The best thing about this site is are the rock formations and big drop-offs, and the water can be very clear, with horizontal vis. to 50 feet. Overall, a great dive but be cautious and pick a nice day.
Originally posted on shorediving.com