Viz (last reported 150826h ago)
Snorkeling and Scuba Diving at Dave's Pool
Dave's Pool is named after the owner of the beach-side dive shop, The Scuba Shack. Dave and Sue Ward run a very personable dive operation off the leeward side of the island, and use this shallow reef for their check-out dives. At first glance, you may think this is a run-of-the-mill, flat, sandy reef, but if you want to see octopus and Sea Horses, we've been told this is the place. Having been associated with local marine researchers for the past decade, Dave says he can show you more in a square meter of sand in this 'swimming pool' than you'll see on any other dive. Trust him -- he knows his stuff! Also, for the sea-sick prone, we do recommend Dave's dive boat. The ocean on this side of the island is mostly flat as a lake, and after 6 trips with him, we've been pleasantly surprised by the ease of diving. Just North of Frederiksted, on the ocean-side right next to the Changes In Latitudes restaurant.
Access
shore
This is Brook, an energetic NAUI instructor who takes great pleasure in pointing out the subtleties of the reef. You can't miss the dive shop. There is parking in front and across the street. Dave is coming in from a swim in his 'pool'. This is the entry for the reef. Dave's boat is in the background, and is boarded from the Frederiksted Pier.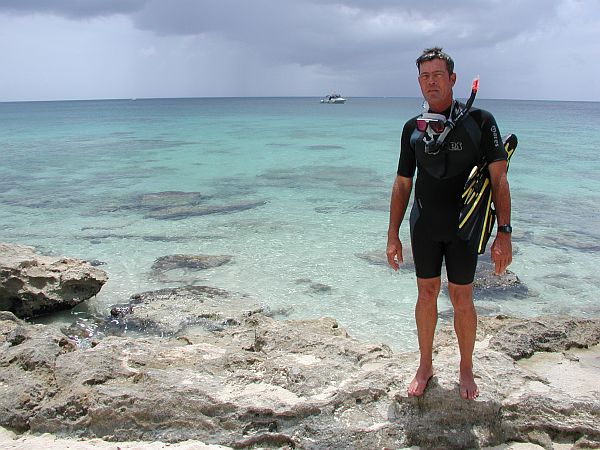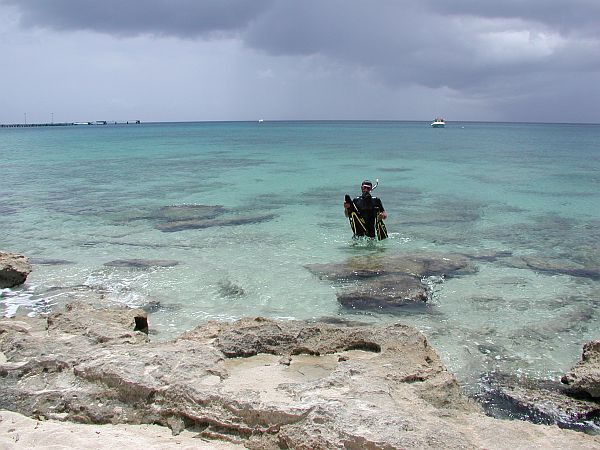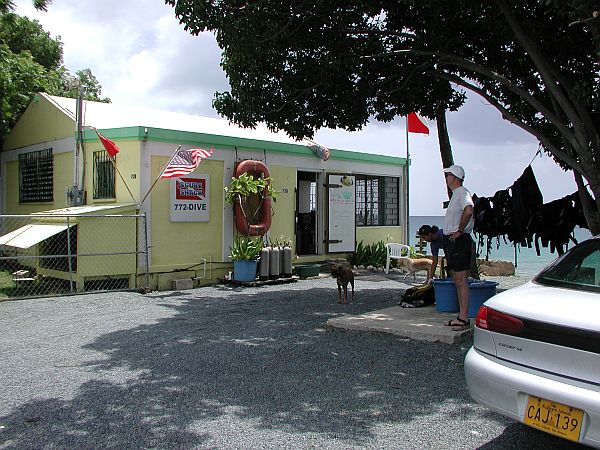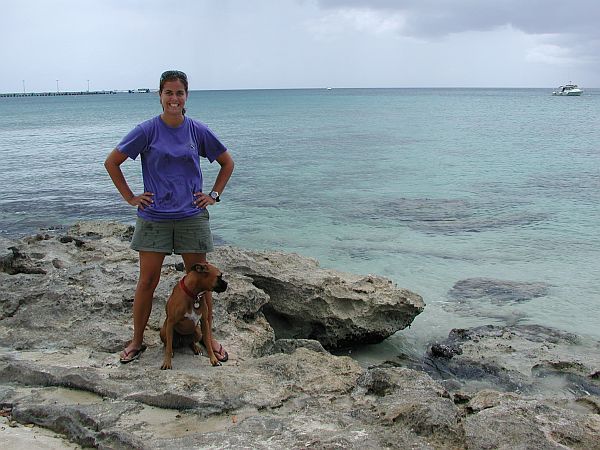 Very good site for snorkeling as you can work your way towards the pier.
Originally posted on shorediving.com
Great site. Didn't find the Frogfish that hangs out on one of the coral heads, at least according to Brook, but did get some great photographs of scorpion fish and lot's more.
Originally posted on shorediving.com