Viz (last reported 150710h ago)
Snorkeling and Scuba Diving at North Shore
The North Shore dive site is especially unique since you are living steps away from a diving entry. The house here was built by David Mickley precisely because of the superb diving location. You can find out more by visiting his web site at www.2dive4.net. There is a wall 100 yards off-shore that drops down to 2500 ft so there is an opportunity to get access to all the pelagic creatures very close to shore. On the North shore in a small grouping of residences, just East of Cane Bay.
Access
shore
The house is new construction -- quite impressive. No, this isn't the entry, just one of the spectacular views from shore. On the right side of the property, there are two sandy entry areas just made for shore diving! Keep an eye on land marks to ensure you return to this exact location. Look for the red roofed house. This is a private rental residence, so you won't be able to make it to the beach without the owner's permission.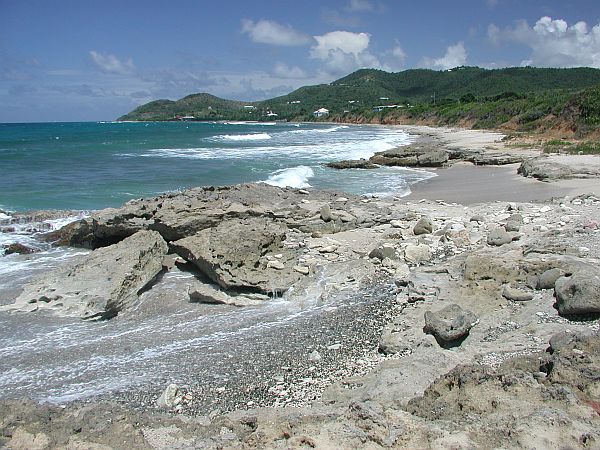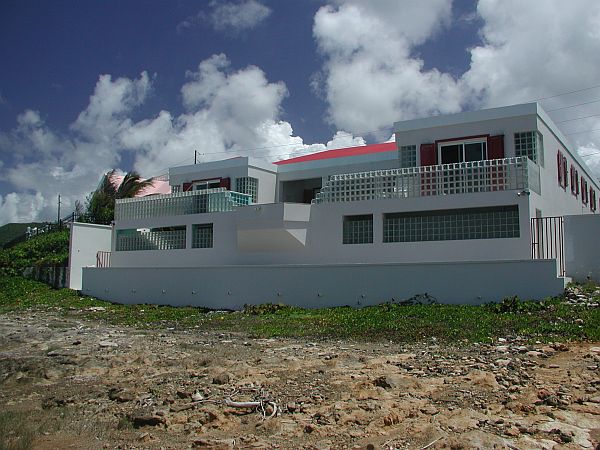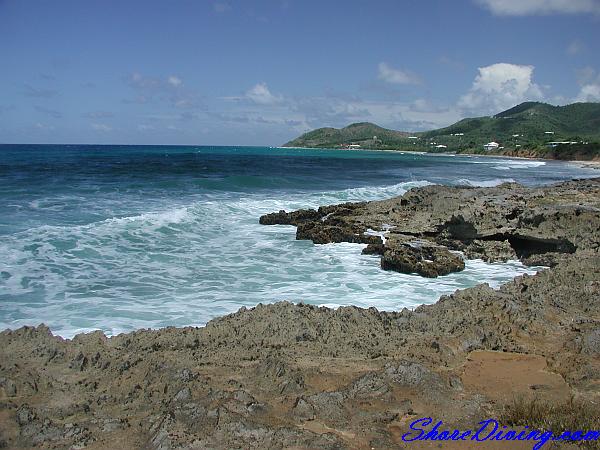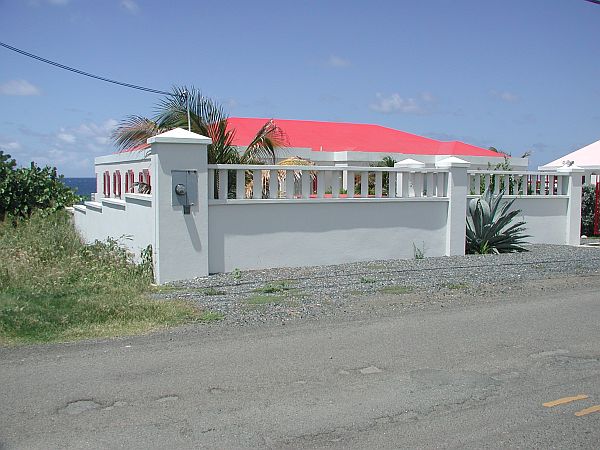 The owner of 2Dive4 has posted a map of the dive on his site and links here. The entry is just East of his home - dirt pull out with easy trail to sand/small rocky beach. This is a relatively shallow dive (best light) over a large coral garden with sand channels. Current can be quite strong, so test it and plan your dive accordingly. It's a long swim out to the coral, and a long swim against the current back to the exit. Good workout, but there's nothing unique that can't be seen in other sites. As with others, not a lot of fish (other than tiny fish). I think beginners should not dive here due to the strong current, directional/navigational issues.
Originally posted on shorediving.com
I choose to build my diving retreat here so I am prejudice. However, having said that I will still tell you the pros and cons of this great shore dive. The entry can vary from very easy to advanced depending on surf conditions. Especially in the winter this can be one of the highest surf areas on the north shore. Good for boogie boarding not good for the inexperienced diver. I have not found a day yet that I could not enter. However, I have a lot of experience with surf entries. There is an area of approx. 200 yards that provides for relatively easy footing on entrance and exit. The main concern is just the surf. Once you are in, the following map I have made pretty much says it all http://2dive4.net/images/2dive4map.jpg The current runs E to W and has never been stronger than I could swim against. Save some energy to get back to where you entered from as the next good exit to the East is a ways away. Preferably plan your return under water and shallow and you will come upon Lobsters Ledges (in 22ft of water). This is an awesome shallow dive with lots of life and often nurse sharks, ells, or turtles. Be sure to take a flash light to The Trench, Sea Mount and Lobster's Ledges as there are lots of holes and ledges to peer into in all these areas. I hope this helps. Feel free to email me if you are going to this area and you need any other input. Dave
Originally posted on shorediving.com