Viz (last reported 117404h ago)
Snorkeling and Scuba Diving at Portland Headlight
This picturesque area is the site of two wrecks: the Annie McGuire and the Lachinvar. It is also great park for non-divers to hang out and explore, as well. As you'll read below, getting to the water's edge can be a challenge, so we'd only recommend advanced divers in good physical shape attempt this dive. Take a look at the previous site, Two Lights, to get your bearings. At the intersection of 77 and East Point Road, head North for 1.5 miles, then make a right onto Shore Road. In 2.5 miles you can take a right into Fort Williams Park. Drive past Ships Cove, until you end up in the parking lot next to the light house.
Access
shore
View
Once into the park, you'll find plenty of parking a short walk from the light house. You can see that once you get to the water's edge, the possibilities are endless for a wonderful dive, There again is the steep trail at the bottom left of the picture. We're pretty good divers, but we're not sure our mountaineering skills are up to speed for this dive. We'd like to hear from divers who have successfully made it in and out of this cove. Looking down into the cove, you can see the steep trail on the other side. This is the trail that takes you to the left of the light house, to the small diving cove.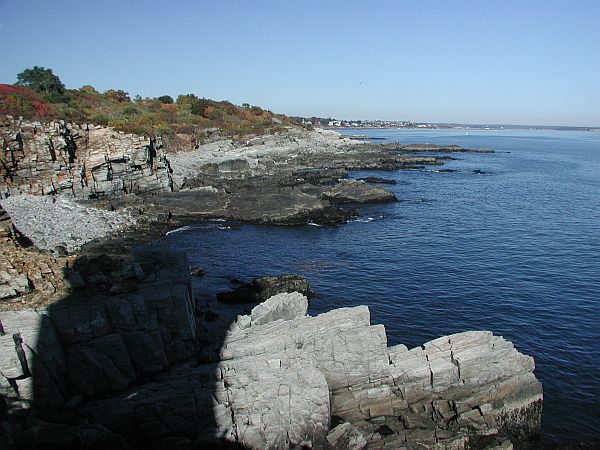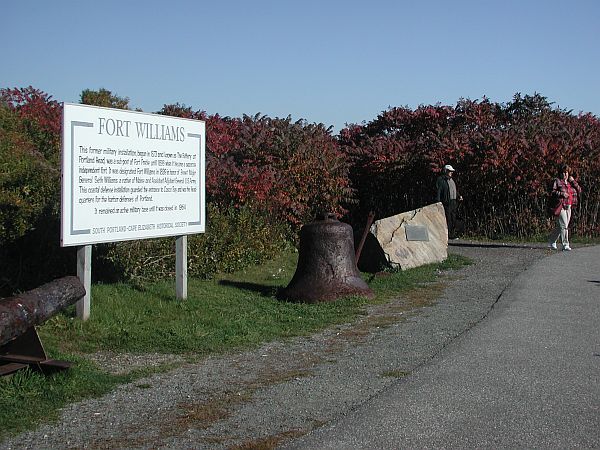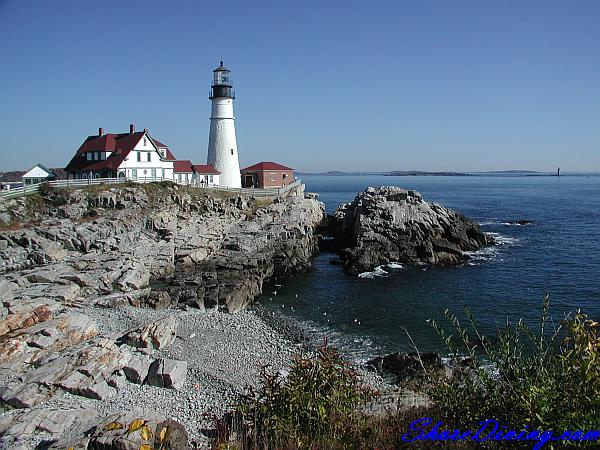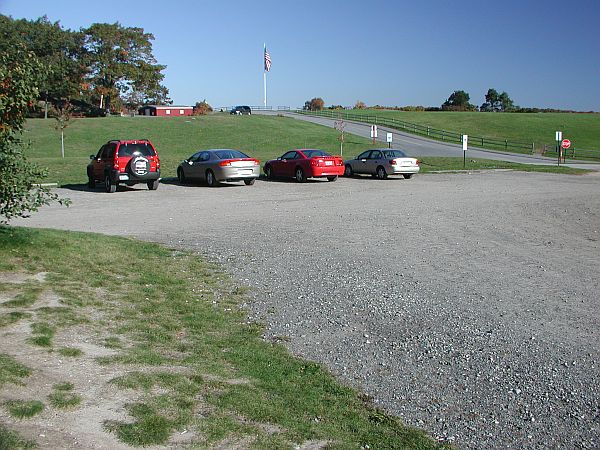 Dove off the Ft. Williams park area. The beach area was all small rocks and boulders but still easy to get to the water. The small cove offered much to explore. The currents were fast in between the rock fissures and drew you out quickly; it was fun for me but I was expecting it. Saw lots of wildlife once we were out of the cove including a huge lobster (about 15 lbs?). This was my first salt water dive after many years of fresh water and inland diving.
Originally posted on shorediving.com