Viz (last reported 121030h ago)
Snorkeling and Scuba Diving at Wells Beach
For an easy sandy entry, try Wells Beach. This intermediate dive offers a view of the typical critters found in this area: lobster, crab, and flounder. A dive flag is required in this area since boats are plentiful. At about 4 miles North of Ogunquit on Route 1, turn right onto Mile Rd. Go about 1 mile to the end, where you will find parking. Park next to the benches, since that is the closest to the stairs to the beach.
Access
shore
View
Suit up at your car, as it is an easy hike down the stairs and over the few rocks at the base. This is low tide, so note the rocks in the middle of the beach should you enter at high tide. The entry is easy. Take your time getting to depth, carry your flag, and be aware of any currents as you are descending.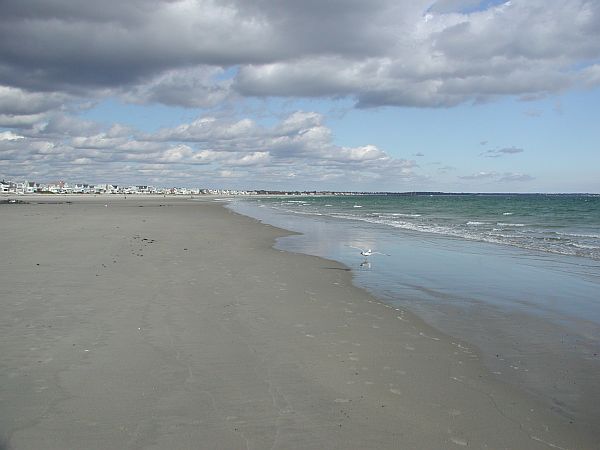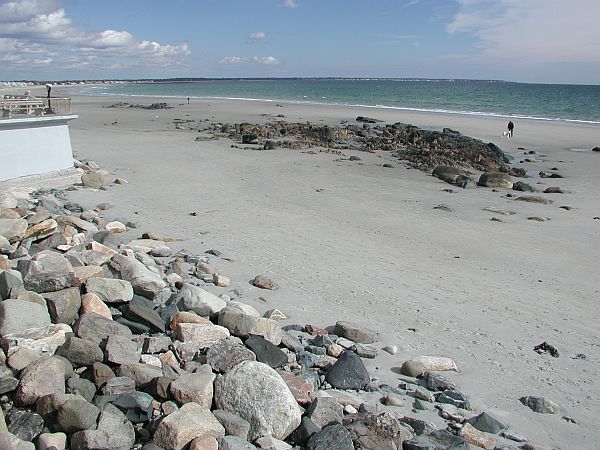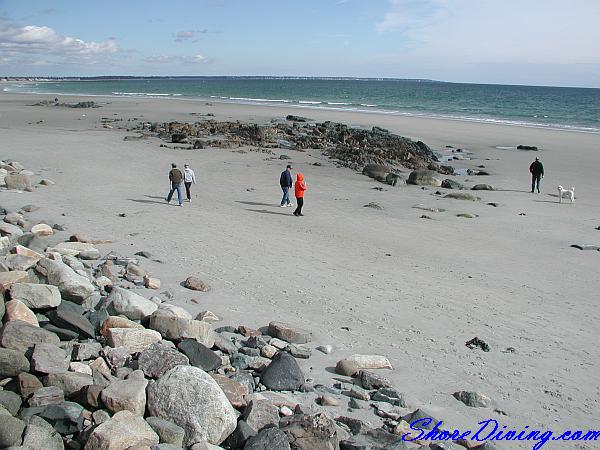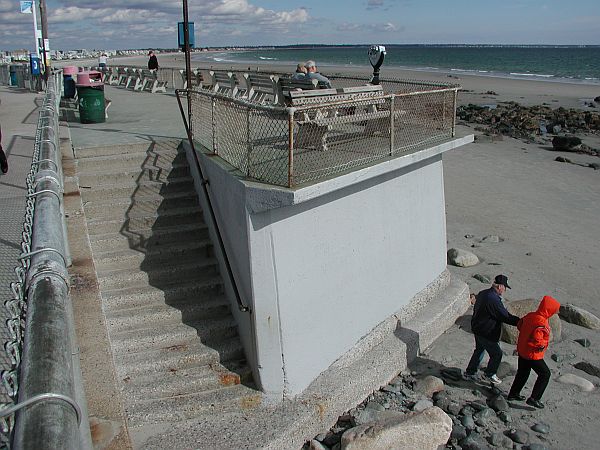 I've snorkeled this site time and again, waiting for my chance to don my scuba gear and hit it again. It's an awesome site for wildlife and alga, and you can easily spot and identify a multitude of species, including: -lobster -various crab species -various seastars -various fish -many mollusks -and no fewer than ten species of macroalgae. If snorkeling, be wary of cross currents that surround Bucklin Rock (the rocky outcrop you'll see largely exposed at low tide).
Originally posted on shorediving.com
This is a nice site to visit with non-diving friends. But there are not many divers that come here. As a matter of fact I am the only diver who has been seen here in a long time, so beach dwellers get very interested as to what I'm doing and what I've seen while under. I'm treated as a celebrity at times! If anyone has any site in this area they'd like to share, please let me know, as I'm a summer resident of this area. Thanks!
Originally posted on shorediving.com