Viz (last reported 149075h ago)
Snorkeling and Scuba Diving at Fort Ross South
The Southern site at the Historic Park is a much easier site for entry, but you'll need to kick out a bit to reach the more interesting rocky cliff area. For a scenic ride, take Highway 116 off 101 to the town Jenner. Head North for about 13 miles, and turn left into the Fort Ross State Historic Park. When you reach the actual Fort, turn right down a gravel road heading to the bluffs, and wind your way down to the beach.
Access
shore
You've got 20 minutes to unload your gear, then park back by the Fort. Sand beach and protected cove make for an easy entry. With the Fort in the background, this is the gravel road you'll take down to the beach. The water can be cloudy from the beach, so just kick out for a while until you reach the clear water. To the right of the above photo.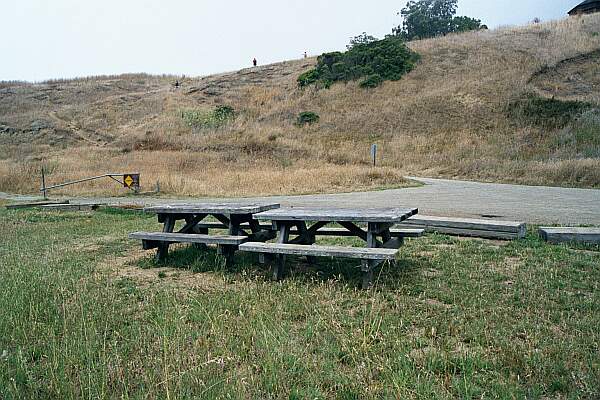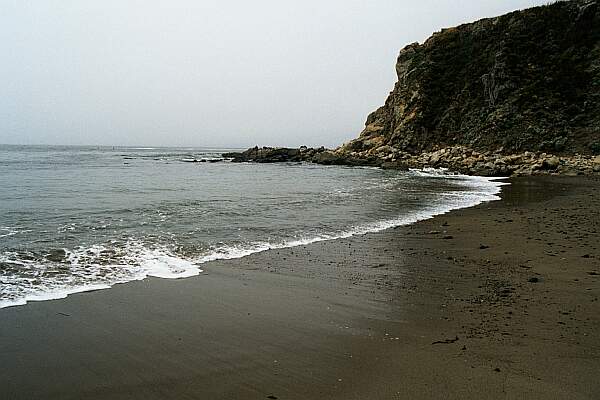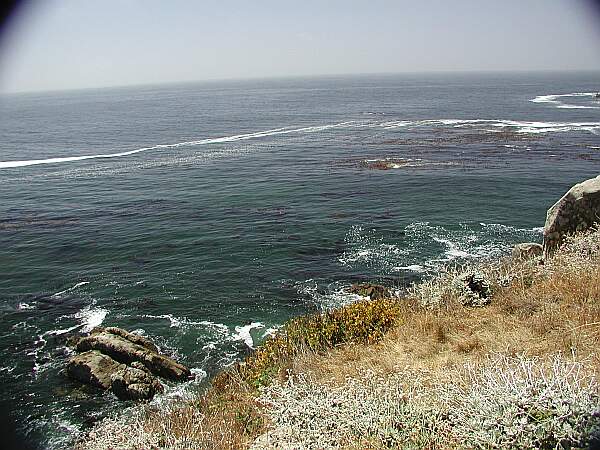 While diving for abalone, two Harbor Seals made contact in a playful manner and made the dive. Didn't see much for abs; didn't see much of anything past 3'. But it was more calm than Gerstle Cove and should prove to be a very nice spot on the good vis days.
Originally posted on shorediving.com
This is a nice site if you are interested in marine life... that is, take it slow and really look. Not a great place for a sightseeing dive at a fast swimming pace - vis and surge usually prevent that.
Originally posted on shorediving.com