Viz (last reported 82017h ago)
Snorkeling and Scuba Diving at Gaviota State Beach
For camping, hiking, fishing and diving, you'll find Gaviota has it all. A nice beach will all the facilities, this is a great weekend get-away! 27 miles West of Santa Barbara, as Highway 101 starts to bear North, you'll see the entrance seaward.
Access
shore
A calm day provides a good entry to the right of the pier. This is a view of the beach from the pier. The fishing and boat-launch pier is in the background. Like all state parks in California, the entrance is well-marked.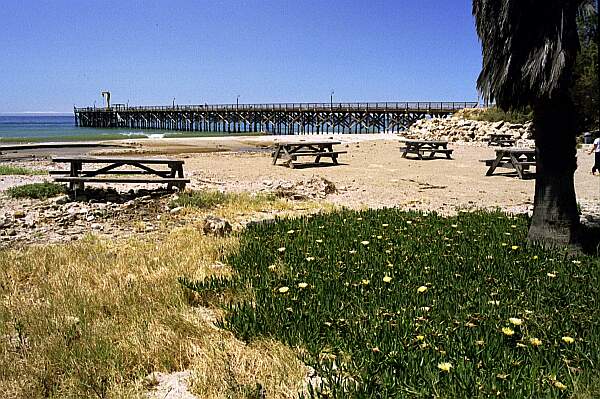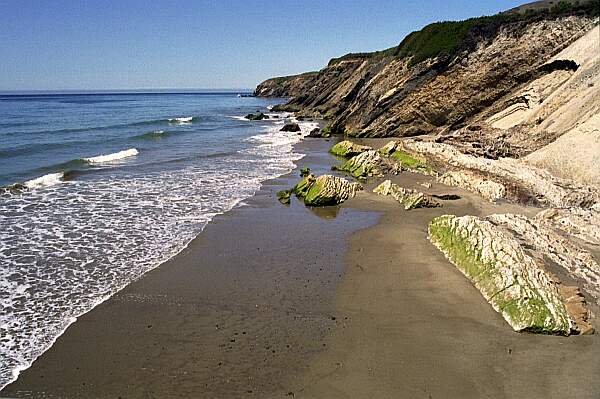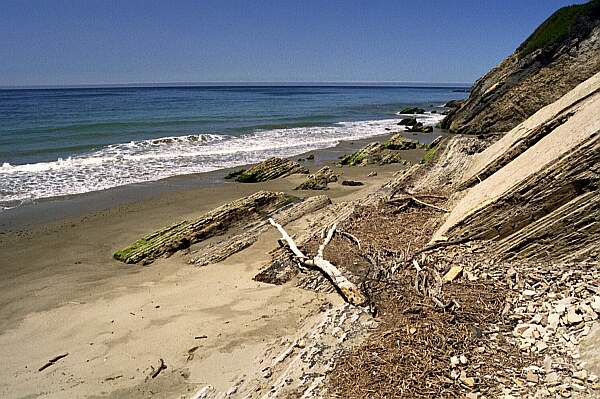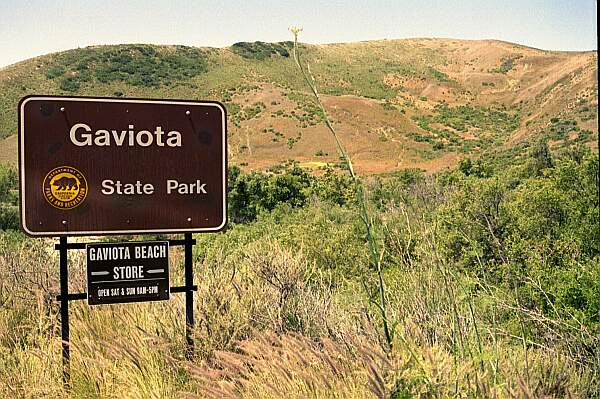 Went Snorkeling here just yesterday. Water entry is easy, just be careful of the random rouge wave that comes in. Bottom is mostly just sand with Sand Dollar beds. Pier has lots of urchins and various anemones on it. Shallow reefs to north of pier have lots of fish in about 10' of water. Fisherman cast their lines into the kelp so take care, you may need a knife. Got tangled in fishing line twice and it was a bit hairy, had to remove fin to free myself. Note that the bathrooms and campgrounds are closed due to some type of water issue currently, which means no shower, porta-potty only. Ranger lady said they hope to have it fixed by April, 2014. IF they were fixed, having a hot shower right next to the beach would be quite nice. Great beach for kids, sea caves and tide pools on the north side of the pier. We have had a wonderfully non-stormy winter, so visibility may have usually awesome, but it was 30' sometimes in the open water, which I think is pretty good for this site.
Originally posted on shorediving.com
Good site with very shallow reefs to the west in about 5-10 feet of water. Great visibility on calm days. Great place to snorkel.
Originally posted on shorediving.com