Viz (last reported 150810h ago)
Snorkeling and Scuba Diving at Mackerricher State Park
Mackerricher State Park has an excellent cove for a relatively sheltered dive. The park area itself is open year-round with 140 campsites for tent and RV's. The board walk that winds through the area allows easy access to wildlife and tide pool viewing. Located 3 miles North of Fort Bragg, off Highway 1. For more information on California parks, call 1-800-444-7275 or go to their website <a target="_new" href="http://cal-parks.ca.gov">here</a>.
Access
shore
The beginning of the boardwalk is ramped and makes for an easy stroll. If you are lugging dive equipment, you may want to use a tank cart, since it's about a quarter mile walk to the entry. The gravel entry is sheltered from the Pacific swells. The stairs take you down to the beach entry for diving and browsing the tidal pools. Looking South, the entrance is well-marked.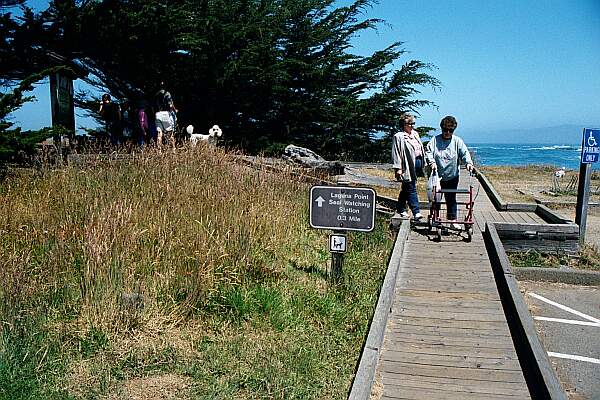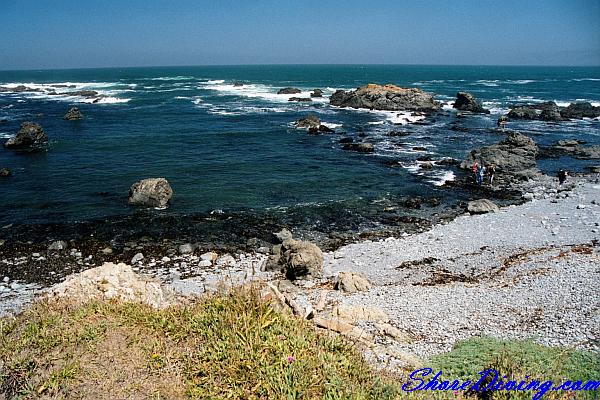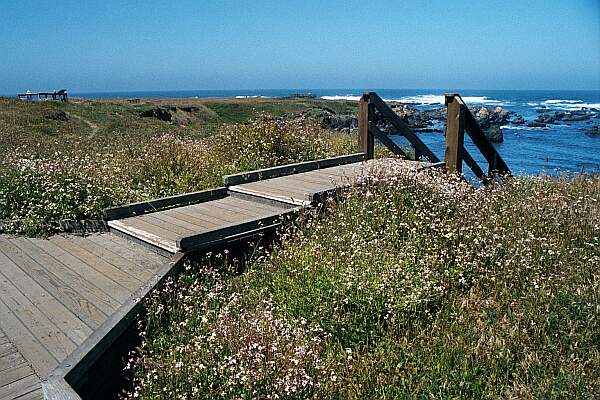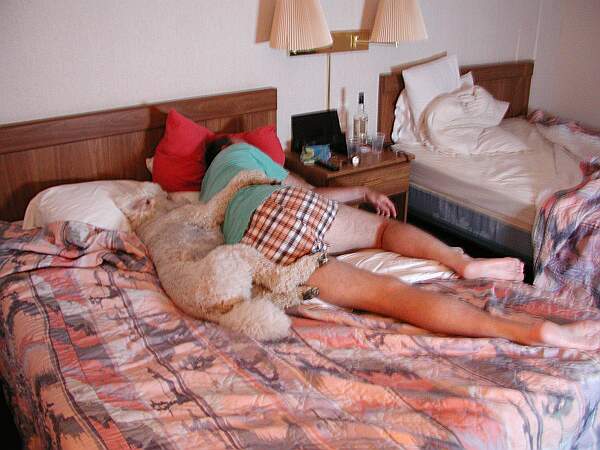 Jesse Rorabaugh review says he was spear fishing here. It's illegal unless you are outside the preserve boundary.
Originally posted on shorediving.com
I first dove at Mackerricher about 2 years ago. It has since become one of my favorite California shore dives. It has a labyrinth of canyons abundant with sea life. The swim out is just as interesting as the dive. On one dive we encountered a salp (there are many different kinds and I don't know the full name of this one), a jelly-like creature that was shaped like a transparent milk bottle with horns. The south side can be treacherous, but is diveable during calm seas. A tank cart or dolly is recommended to tote your gear to the entry point. If you choose to exit your dive on the beach, beware of the seaweed, as you'll probably be dragging a bunch up with you. I haven't seen a lot of scuba divers here, but there are more abalone divers during ab season. Parking is limited, and can fill up quick on weekends and holidays. My deepest dive here was about 55 feet. This is an excellent site for beginners to advanced, and snorkelers as well.
Originally posted on shorediving.com