Viz (last reported 150641h ago)
Snorkeling and Scuba Diving at Santana Reef
Santana Reef is for the more advanced diver. It is best to avoid this spot during times of difficult weather. When conditions are right, however, you can be rewarded with a pristine dive! Follow the directions to Baby Beach, and head 600m further East.
Access
shore
View
Parking is on hard packed sand. Be careful when pulling off the main road to the dirt road as ruts can easily bottom-out your car! A short swim from your protected cove, around the natural jetty, will take you out to sea. Watch the currents here, as you are very close to the Southern point of Aruba. The entry is easy, only meters from your car.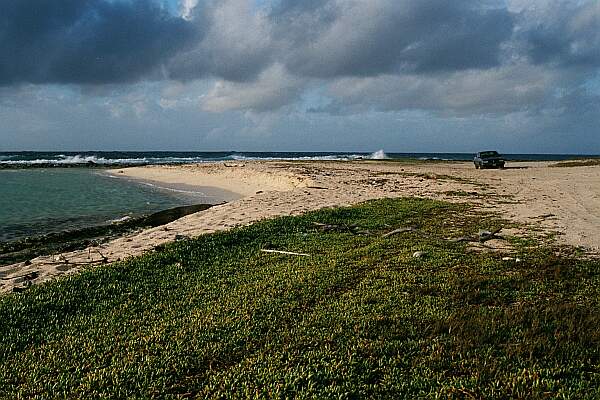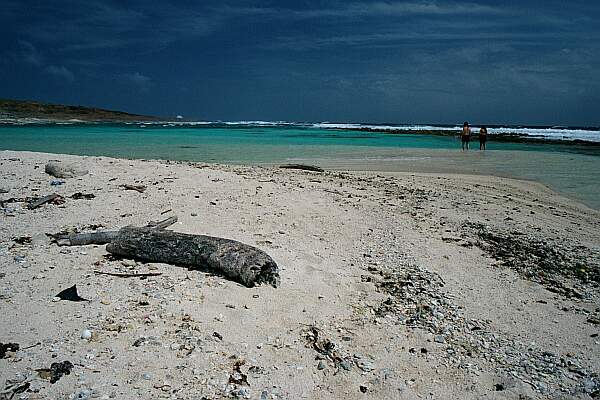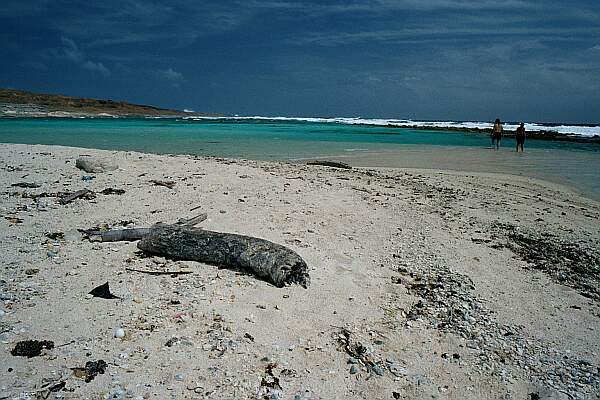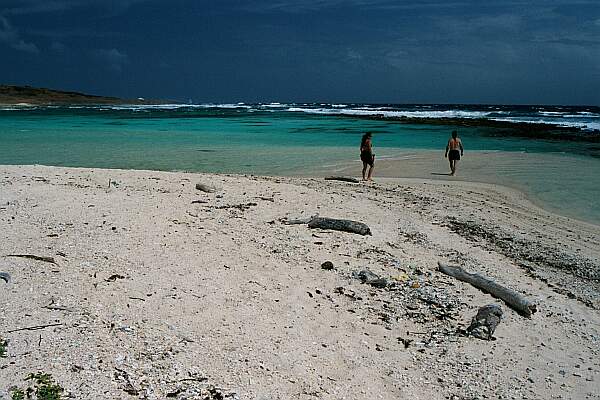 This is a good entry for a trip "outside" which comes in at Baby Beach or behind the Esso Club. Current is always present, so it is more fun to swim with the current. The coral and fish life beyond the drop off is still pristine; the shallow reef has a lot of storm damage. Visibility will often be 80-100'; it can be as low as 50'. Many open water species frequent the deeper reef. I grew up in a house overlooking this area; this is home to me.
Originally posted on shorediving.com