Viz (last reported 139861h ago)
Snorkeling and Scuba Diving at Boca Andicuri
Boca Andicuri, also known as Natural Bridge, is a major tourist attraction, and rightly so. The bridge is an impressive tribute to the forces of nature that constantly pound this side of the island. During those rare moments of a Southerly wind, grab your gear and explore this rugged coast line!<br><br>Special Update: It is with sadness that we report the100-foot-long, 25-foot-high coral bridge collapsed during the pre-dawn hours of September 2nd, 2005. The Aruba Tourism Authority attributes the mysterious collapse to 'the continually changing evolution of nature.' With a good map in hand, proceed due North out of Santa Cruz. After about 5 km of winding through the hills, you should reach the Northern coast line. Bear right on the hard-packed dirt road and travel Southeast for 2.5 km. If you miss the parking area below, get a new pair of glasses!
Access
shore
View
The entry is off the sandy beach, through the arch. You can tell the surf is too rough for entry at this time. Parking is very good and ample. The shelf begins 100 meters outside the arch. You will want to watch your landmarks and current. If you miss your exit point, you could have a difficult swim back. Only attempt this dive with an experienced guide.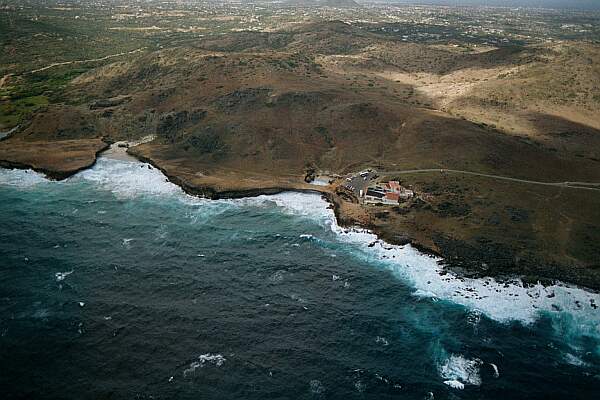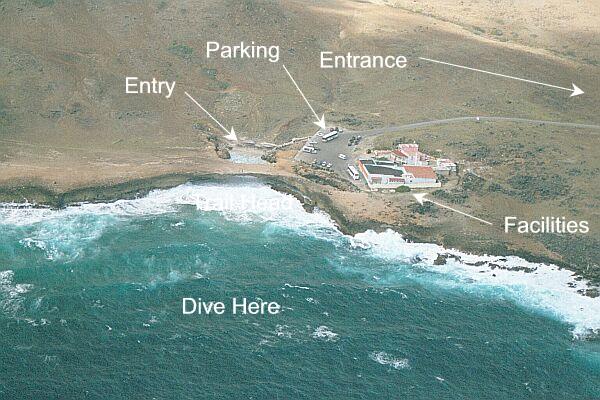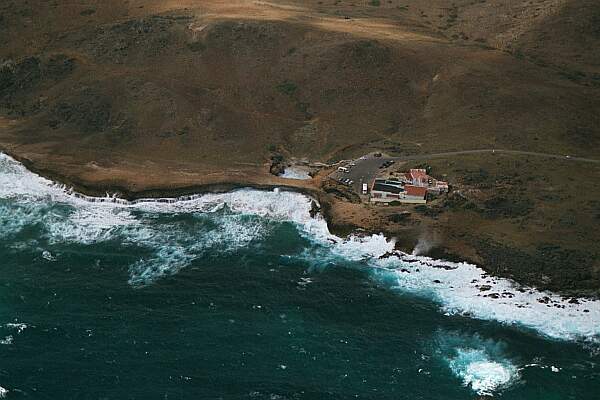 This was a difficult dive. We jumped in to the water directly next to the former natural bridge. After the jump we had to swim out fast. Once under water it was really nice. Getting out of the water was not easy, though. Rough seas and a lot of rocks made is hard to get out. It was a nice dive!
Originally posted on shorediving.com