Viz (last reported 150859h ago)
Snorkeling and Scuba Diving at Biddeford Coast Guard Station
This is another relatively shallow dive in the Biddeford area.. You will have more of a chance to see seals on this dive, since the rocks offer a good place for them to hang out and consume the abundant Striped Bass.<br><br>October 2004 - Received from Art Wallace: This is just to thank you for the Biddeford, Maine former Coast Guard site page. I remember many hours on watch in that tower (but I don't remember seeing any divers) from 1963-64, under Chief Boatswain's Mate Lee Merrick (d. Portland, Me. in the 1980's; he also had been keeper of nearby Wood Island Light). The official name was Fletcher's Neck Lifeboat Station, from back in 19th century, and is included in the National Registry of Historic Places. When I was there, lifeboats were no longer hauled out into the surf through those doors opening onto the road; the crew drove to the Pool Harbour to a 30 footer and a self-righting 36 footer; to maintain them, a 1st class Engineman was included in the station complement. It's great to see how beautifully it's been restored after its closure in the early '70s and subsequent neglect for many years. It's a long way from here on Lake Erie and hardly rates mention in the USCG's net files. Thanks very much. From Kennybunk Port, you can take Rt. 9 North for about 9.3 miles. Turn right onto Bridge Road, and then in another mile, left on Mile Stretch Rd, bear right on Orcutt Blvd, and go to the end. You can also take Rt. 208 East (Pool Road) out of Biddford for about 5.5 miles, bearing left onto Bridge Road, then left onto Mile Stretch Rd., bear right on Orcutt Blvd, and go to the end. The station is .3 miles further.
Access
shore
This is the sea wall with the station in the background. The trail is on the far side of the beach. On a calm day, the entry should easy. Head out around the rocks, but be careful of boat traffic. Just in front of the station (as seen in the introduction picture), you should be able to pull off the side of the road and park. Otherwise, parking is extremely limited in this area. You'll find a trail to the beach toward the end of the parking area.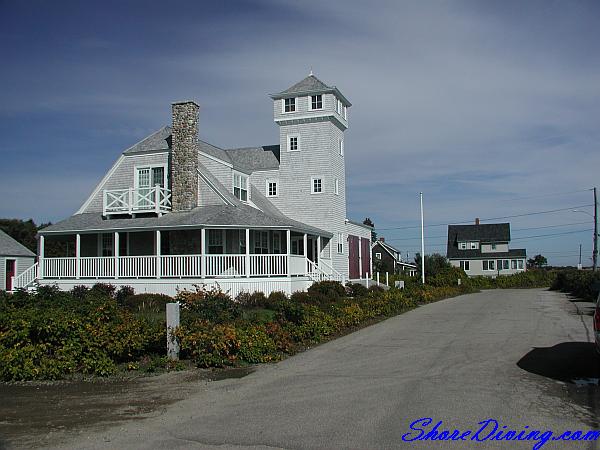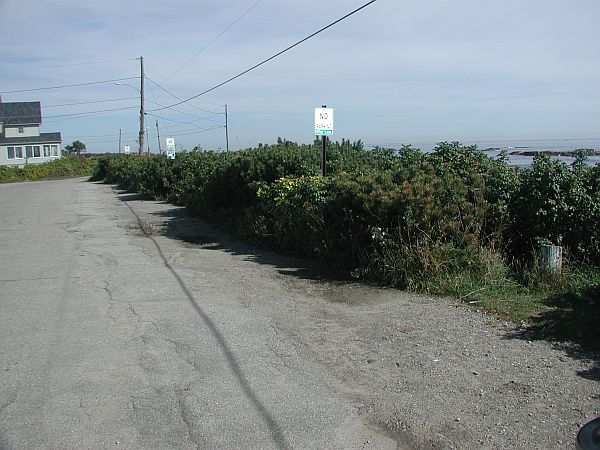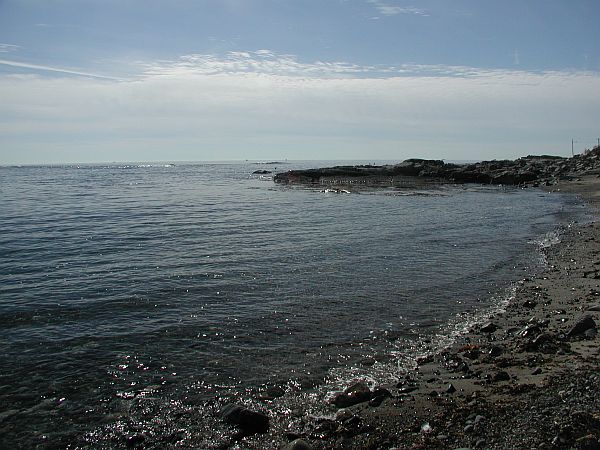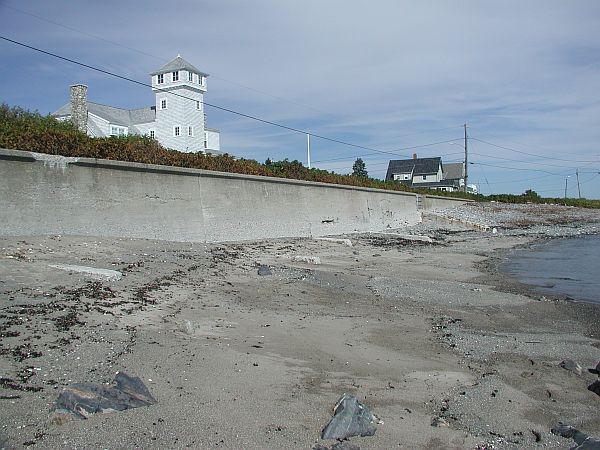 It's a very shallow dive, so don't bother unless it's high tide. At mid tide you can go a few hundred yards out and still only be in 10-15ft of water. Not a bad dive, but East Point just up the road has much more to see.
Originally posted on shorediving.com