Viz (last reported 150804h ago)
Snorkeling and Scuba Diving at Wreck of the Wandby
For an advanced wreck diver, this is a great site. The Wandby ran aground here in 1921, and has since been mostly scavenged for its metal. Large and small pieces, however, are still around for investigation. We recommend you be guided through your first dive here, as the swim to the wreck can be challenging in even calm conditions. Located in scenic Kennebunk Port, this site is on the other side of the super-secret compound of the Bush's summer home on Walkers point. Driving through Kennebunk Port on Rt. 9, turn South on Ocean Ave and drive for about 2.3 miles. Just past Walkers Point (you can't miss the to-die-for residences), is a small dirt turn-out on the right.
Access
shore
There is a limited amount of parking here at the site. Most visitors here stay only for a few moments, so you should be able to squeeze in. This is the small cove you will dive out of. The wreck will be at a bearing of 160. This a view off to the right, with Bush's home in the background. The Secret Service will have it's eye on you, so don't even think about approaching Walker's Point!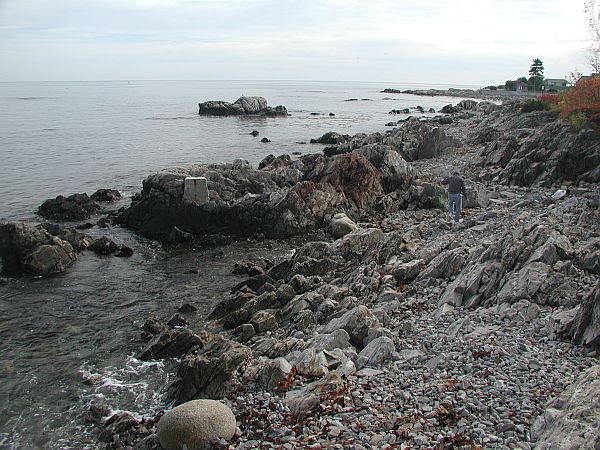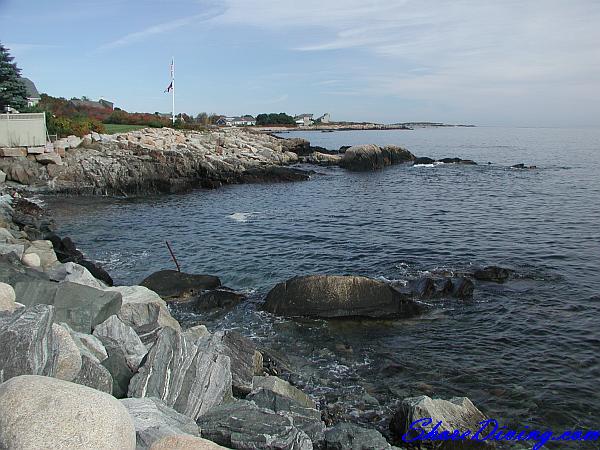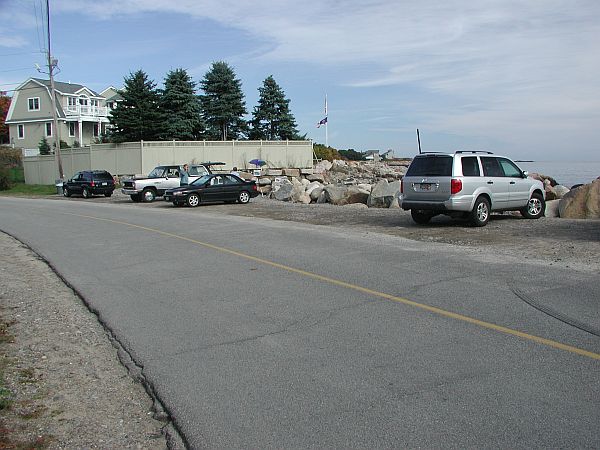 Choose your dive here when conditions are favorable. On shore winds could make this site very difficult for entry, exit, & vis. On a calm day, the vis can be excellent, large pieces of the Wandby still on the bottom, only a few hundred yards from shore. Boiler is the main attraction rising 20 feet off the bottom. Penetration is possible, but only for experienced wreck divers. Rudder is nearby, leaning against a ledge. Hull plates and other debris are scattered about, but you have to look hard through the kelp beds. Overall, an excellent dive for those with experience.
Originally posted on shorediving.com