Viz (last reported 76944h ago)
Snorkeling and Scuba Diving at Lions Bay
Lions Bay offers an easy access dive for those interested in seeking out smaller creatures to observe. Shallow and rocky, you'll have plenty of time to explore. A dive flag is very important in this area. Give the marina a call (604-921-7510) before you decide to show up. Diving is restricted to certain times of the year. Heading North from Horseshoe Bay, after about 11km, take the second exit into Lions Bay. Head West toward the water, until you see the tracks below.
Access
shore
View
Relatively shallow and open, wait for a calm, sunny day for the best experience. Ask the marina attendant about the best place to park. Cross these tracks and make an immediate left. You'll dead-end at the marina.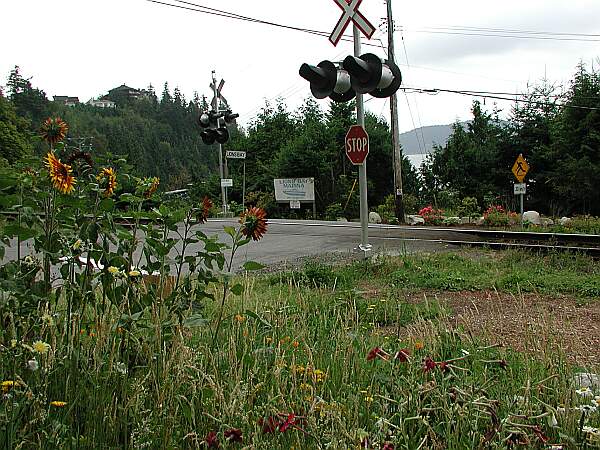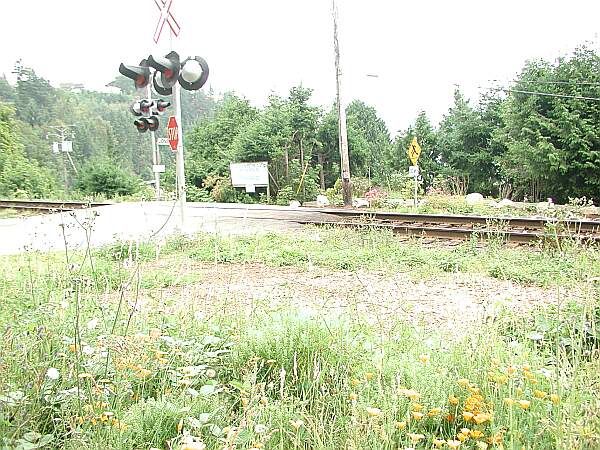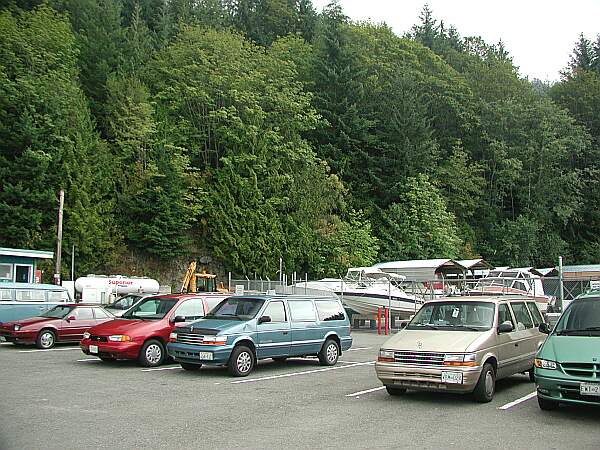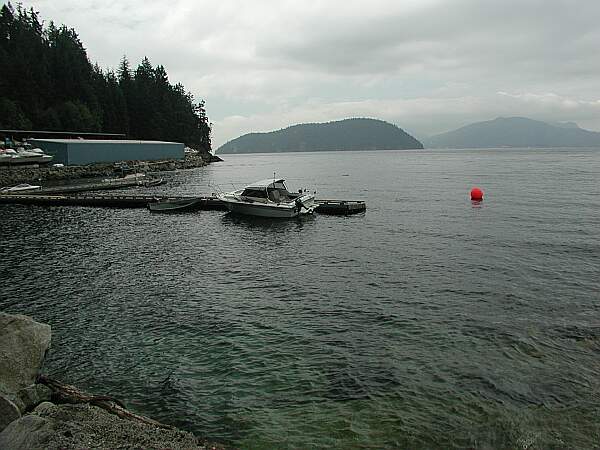 Very interesting dive site...a lot of what is present is indicative of a site with minimal disturbance. The left side (if you are facing the water, entry via ramp) is sandy bed->rock piles down to around 60~80fsw with alternating rocks and sand beds. My favourite type of site. Visibility was good for the most part, 20-30'. A lot of the usual. Big schools of perch and tube snouts. Painted&Kelp Greenlings, Copper&Quillback Rockfish. Some utterly humongous and FAT lingcod. Giant, Leopard, Gold Rimmed, and Heaths nudibranches. Spiny lithod crab, tailed jelly...a good collection of critters. A fish of note, found two Tiger Rockfish. Both scurried into their den before I could get a good shot. The right side (entry via beach) is much more shallow, the rocky part is around 20-30fsw, sandy slope down. A few more cryptic species, a pipefish, gunnel, lg.sculpin and poacher. Found some strange dumped cables, or do they serve a purpose? Might take another visit before the Marina opens and boating season is back in. As always with Lion's Bay, if you decide to take a visit be polite and avoid anything that might peeve the locals. The women at the repair shop was very nice though.
Originally posted on shorediving.com
Great site with one of just about everything you can see in the Lower Mainland. The bottom is covered in boulder fill that creates numerous caves for octopus, rockfish, and everything else. I've heard of just about anything being seen here ranging from dogfish, ratfish, even a six-gill shark and a salmon. However, diving is restricted to the portion of the year when the marina isn't busy - essentially a winter-only site.
Originally posted on shorediving.com