Viz (last reported 149269h ago)
Snorkeling and Scuba Diving at Point Atkinson
Point Atkinson is found at the tip of Lighthouse Park in West Vancouver, entrance to the vast Burrard Inlet. This site is a fantastic vantage point for getting a glimpse of all the indigenous marine life. Along with the impressive trail system, basic facilities are available. See your local dive shop for the seasonal conditions and requirements. Located on the Southwestern tip of West Vancouver, access is via Marine Drive. From Vancouver, take the Lionsgate Bridge North and exit on Marine Drive West and drive about 11km. The entrance below will be on your left.
Access
shore
View
You'll enter farther to the left. This is a great protected entry on calm days. Be aware that you are especially vulnerable to current in this area. Always dive it with an experienced diver first! Just before you reach the entrance to the lighthouse buildings, make a left and find the East Beach Trail behind this women's restroom. Wind your way down a rocky trail to the water's edge. Now the Catch: You have a 950 meter walk to the water's edge. Bring your tank cart with you and plan on making a slow, leisurely trip to and from your car. Plenty of parking with the trial head in the background. Looking East, the entrance is well-marked.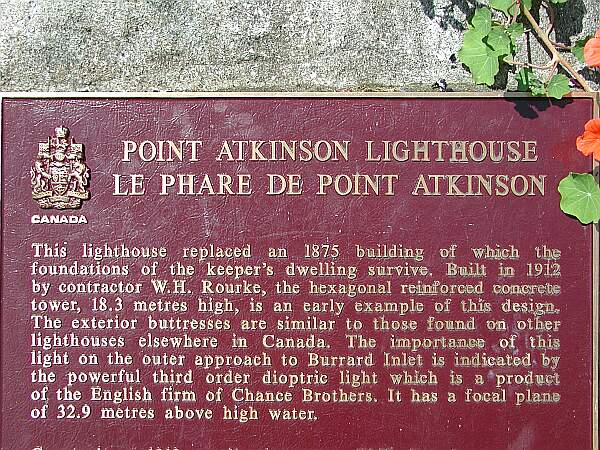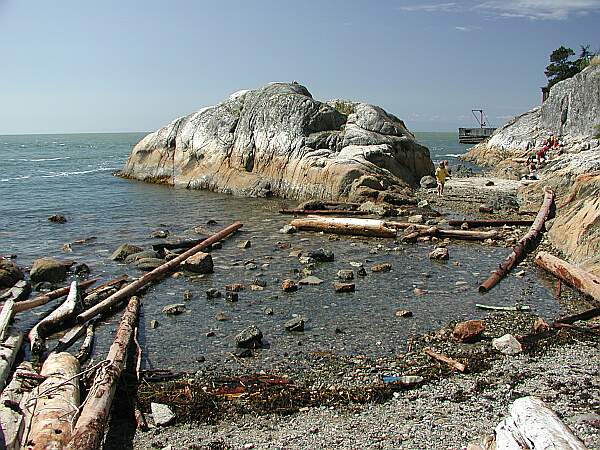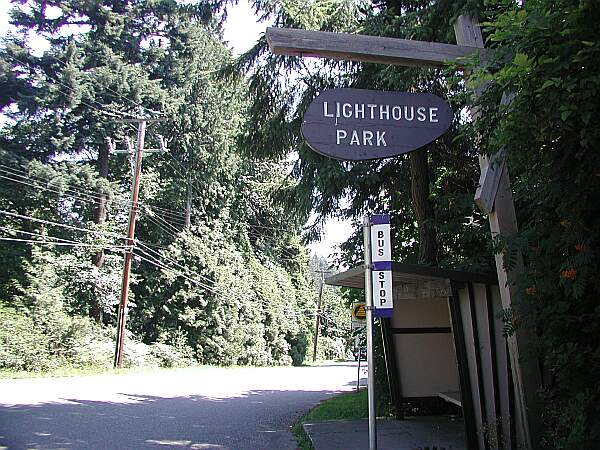 It's a beautiful park, accessible by bus. Light House Park is an enjoyable place to spend time snorkeling. Wouldn't suggest scuba, as the entry point is about 1 kilometre down a trail from the parking lot. Visibility wasn't great, I've heard it's better in winter but brrrrr. Go at low tide.
Originally posted on shorediving.com
These pictures are not of Point Atkinson, but Light House Park. Point Atkinson is another 8km up the road, but it is a good local dive. Good viz in the winter and a pretty good variety of marine life. If you take your time and look you will find Octopus, a wide variety of crabs and fish, and lots of small invertabrate life. This dive is probably better as a night dive and on the weekends parking is hard to find.
Originally posted on shorediving.com